Twinning: new deadlines for applications
2010-01-21 15:23:24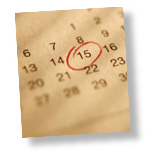 Municipalities and cities are invited to submit their application to set up town twinning project. Applications must be sent to the European Commission until 15 February 2010.
The next deadlines for these projects have been set to 1 June and 1 September 2010. The April deadline has been removed from the calendar.
Application forms for twinning projects "Town Twinning citizens meetings" and "Thematic Networking of Twinned Towns" are available on the website of the Executive Agency of the European Commission.