Protecting Europe's coastlines together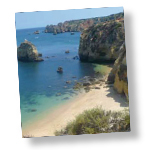 The twinned cities of Jurmala (Latvia), Anadia (Portugal), Cabourg (France), Eskilstüna and Gävle (Sweden), Palanga (Lithuania), Pärnu (Estonia) and Terracina (Italy) are all located on or close to the coast. Therefore, environmental management is a key priority to the municipal agenda.
In September 2006, Jurmala hosted a conference for its partners on "managing and protecting the coast"...
This involved several Latvian environmental protection institutions. Representatives from each of the cities presented their approaches to environmental issues and participants then made site visits to Ragakapa natural park, one of many beaches, as well as the outdoor museum of Jurmala.
This conference allowed participants to share their experiences with environmental management. The cities had very different approaches in this area, which provided for rich and instructive exchanges for all...
View All