Twinnings between Finland and Germany to tackle today's economic challenges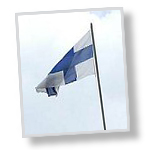 Every three years, the Finnish and German twinned municipalities meet in order to discuss common topics.
This year, Joensuu (Finland) hosted more than 100 participants who came together to discuss and have an exchange on how to cope the financial challenges by means of economic development.
Representatives from the Essen and Chemnitz (Germany) and Tampere, their Finnish partner city, presented different ways and practices at local level to solve the problem and develop strategies in order to handle the structural changes. Tampere gave an overview of the current megaprojects in the field of ICT and biotechnology and the deputy mayor of the City of Essen reflected on the effects of being the 2010 European Capital of Culture.
The partners also discussed on:
how to handle the financial challenges in a municipality

commercial aspects of an enterprise to choose a city for its head office

local economy and on the future of municipalities in this respect
Finally the Mayor of Schwäbisch Hall invited the German-Finnish twinning partners to join the next Congress in 2014 in the Bavarian city. The topic of this 11th Congress will focus on renewable energies.
View All