CEMR launches dedicated website on its Congress on Citizenship and Twinning
2011-05-27 09:47:55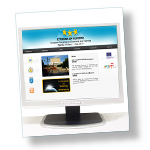 The Council of European Municipalities and Regions (CEMR) has launched a dedicated website on its
Congress on Citizenship and Twinning
, to be held in Rybnik, Poland, from 29 September to 1 October 2011.
The upper horizontal bar of the Congress website includes practical information, such as the programme, a registration form, a hotel reservation form, contact details, and directions on how to get to the venue.
The middle part of the homepage features the most recent news items revolving around the Congress as well as a link to the CEMR "100% twinning" website.
On the left-hand side of the Congress homepage, you will find links to the CEMR, the Association of Polish Cities (
APC
) and the City of Rybnik's respective websites. It also includes an "
RSS news feed
" application that allows subscribers to automatically receive the latest updates on the Congress.

On the right-hand side of the homepage, you will find a link to the European Commission's "Europe for citizens" programme and to the Polish EU presidency's website.
An online consultation on citizenship and more information under the "Downloads" heading will also soon be available on the Congress website, which is currently available in English. French and Polish versions are to follow soon.